The following resources have been assembled to provide you with more chiropractic wellness care information available on the internet.

Our Links
www.kerncasa.org
The Court Appointed Special Advocates (CASA) of Kern County speaks for abused and neglected children in the juvenile dependency process. Through the use of highly trained volunteers, the CASA program seeks to provide every child who needs an advocate with a voice in the court process.

www.gemcare.com
Find out more about this local health insurance provider.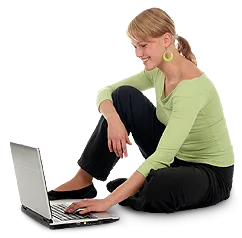 Chiropractic Directory
Chiropractic Organizations
www.AmerChiro.org
www.Chiro.org
www.Chiropractic.org
www.ChiropracticIsSafe.org
www.ChiropracticResearchReview.com
www.WorldChiropracticAlliance.com
Wellness Coaching
www.DiscoverWellnessCoaching.com
Wellness for Kids
www.BAM.gov
www.ICPA4kids.org
www.JWTumbles.com
www.KidsHealth.org
www.My-Gym.com
www.NutritionExplorations.org/kids/
Exercise and Nutrition
www.BodyForLife.com
www.CompassionateCooks.com
www.CorePerformance.com
www.Ediets.com
www.FoodRevolution.org
www.IFIC.org
www.MiaVita.com
www.SparkPeople.com
www.TruthPublishing.com
www.WestonAPrice.org
www.WHFoods.org
www.WholeHealthMD.com
Fitness Centers
www.24HourFitness.com
www.BallyFitness.com
www.Curves.com
www.FrogsFit.com
www.GoldsGym.com
Thought and Meditation
www.Chopra.com
www.DrWayneDyer.com
www.KenWilber.com
www.TM.org
Life Coach
www.FindACoach.com
www.TheIACC.com
www.CoachFederation.org
Acupuncture
Dentist
Homeopath
Naturopath
Pilates
www.pilates.com
www.thepilatescenter.com
www.pilates-studio.com
www.powerpilates.com
Yoga